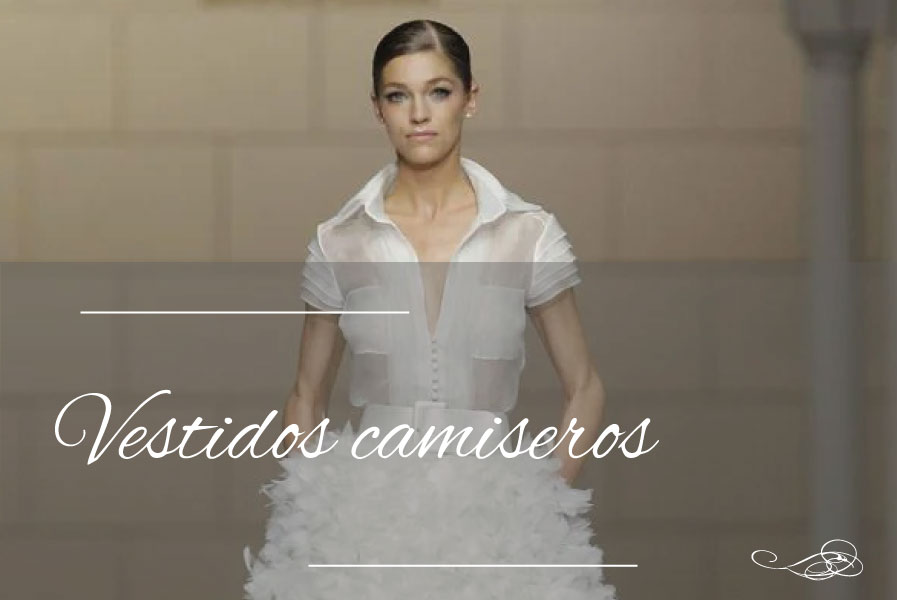 Shirt dresses for brides
For some years now, SHIRT DRESSES have been taking over the catwalks and the world of bridal fashion and although in the beginning they were only an option for civil ceremonies, they have been making their way to become a different option for wedding dresses for the wedding reception.
The shirt dresses are composed of a shirt that can be with or without sleeves, and almost always have a collar and small buttons.
Several firms have opted for this style to make brides look spectacular during their wedding, since the white shirt is a basic that favors most women. This is combined with wide tulle skirts that stand out for the multiplicity of ruffles, ruffles and bangs.
They can be mixed with lace that will give you that touch of romanticism for your wedding, and you can even play with elegant transparencies, princess sleeves, pleats and classic side pockets.
Although white is the traditional color, pastel and nude tones are also suitable, which will stand out through fabrics such as chiffon, tulle and silk knit.
They are ideal for avant-garde and modern brides looking for elegance on their wedding day.